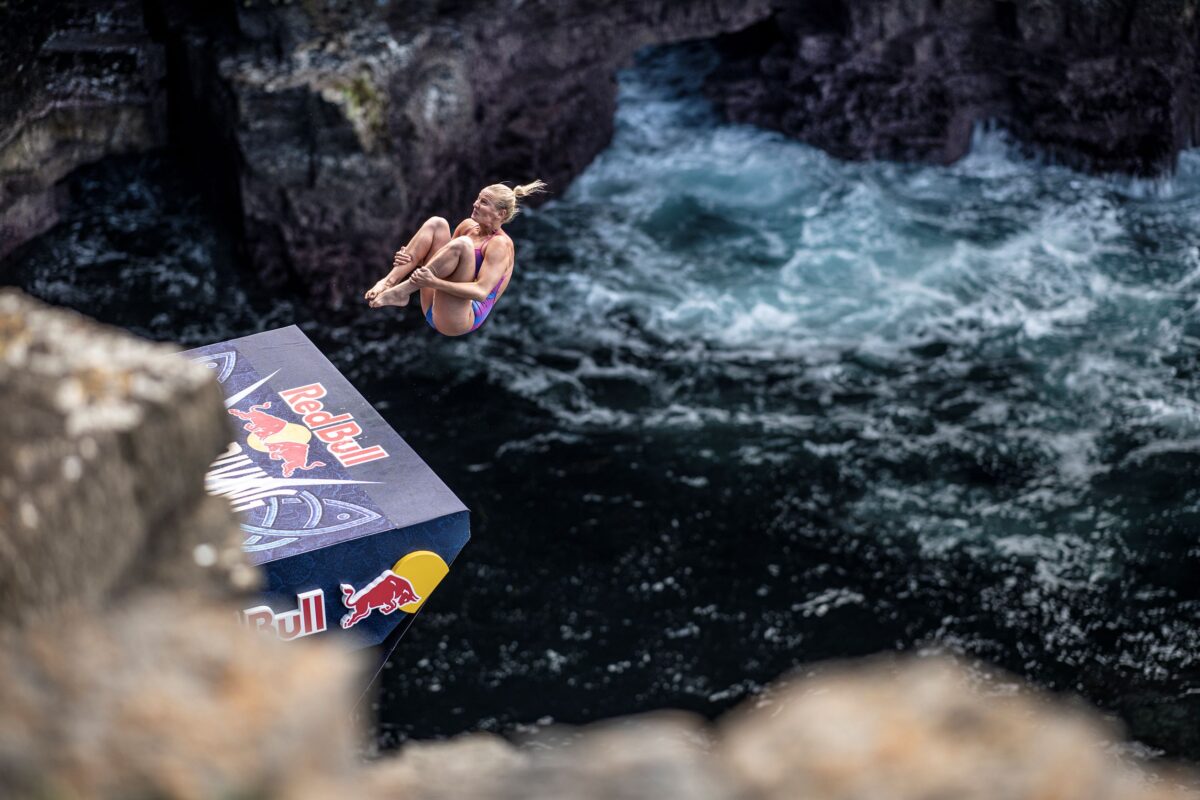 On a weekend that will go down in cliff diving history, a record 23 tens (top scores) were handed out, two perfect dives were recorded in a single stop for the first time ever, and Carlow Gimeno became the first diver ever to perform a handstand dive directly off the rocks during the first round
Ireland hosted the fourth of the six stops in the 2021 Red Bull Cliff Diving World Series on Sunday, 12th of September at the historic and picturesque location of Downpatrick Head, Mayo. 24 of the world's best cliff divers faced possibly their toughest test yet as they leaped, twisted and somersaulted from heights of up to 27m and at speeds in excess of 85km/h, off the rugged cliffs and into the wild Atlantic below.
Four-time World Series champion, Australia's Rhiannan Iffland secured first place in the women's competition with 391 points on her 11thconsecutive win. Rhiannan blew her rivals out of the water with a sensational 'perfect dive', earning five 10s from the judges for the first time in her career. The first woman to achieve this feat, she also surpassed her own record for the highest single dive score.
Joining Iffland on the podium were Canada's Jessica Macaulay in second place and a fellow Aussie, wildcard Xantheia Pennisi, who put on a career-best display to make the top three for the first time.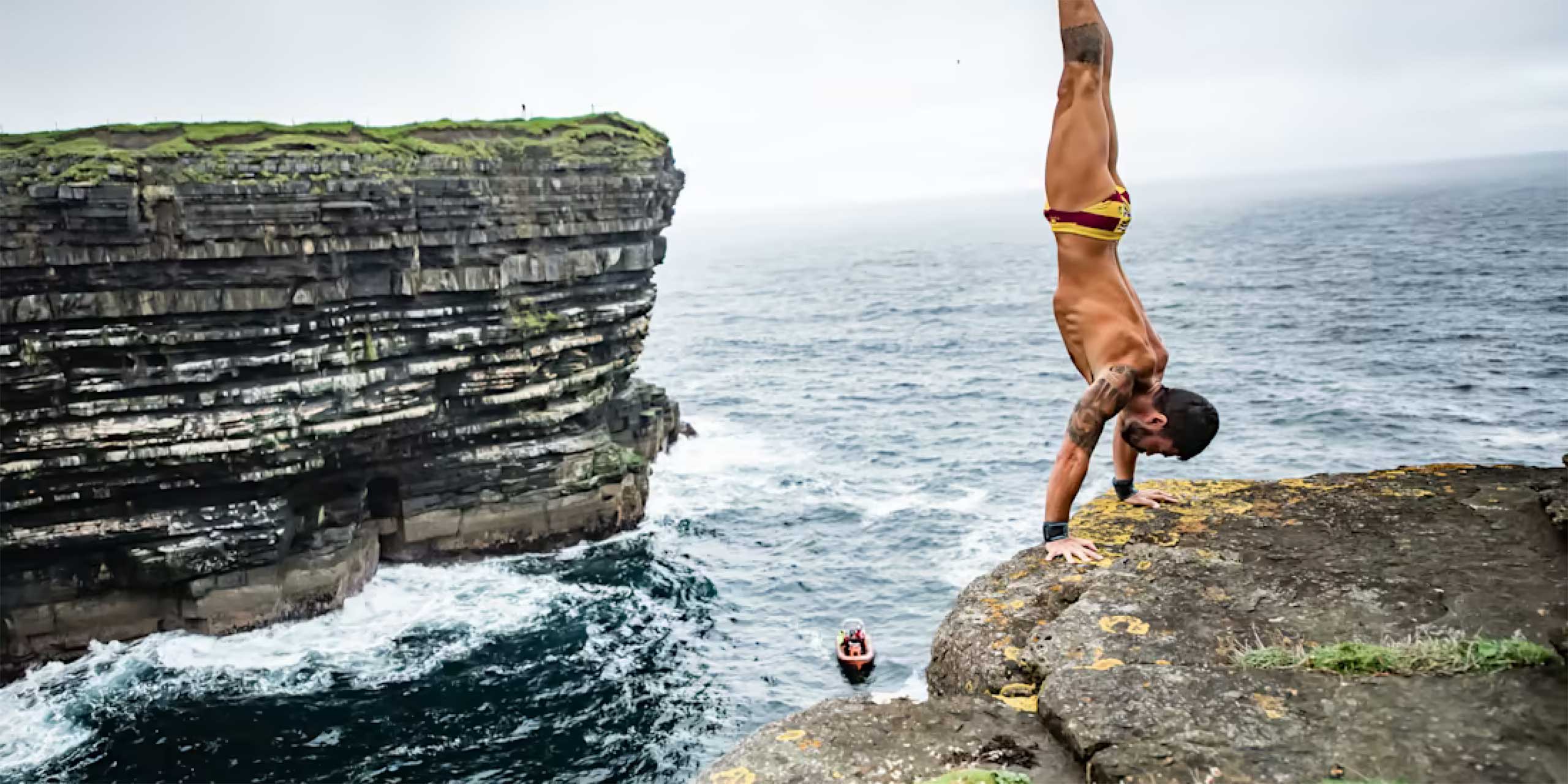 Since 2009 the Red Bull Cliff Diving World Series has provided a platform for aesthetic freefalls and dives of ever-growing complexity, spotlighting the sport's finest athletes as well as the most promising breakthrough talents. The 2021 calendar will feature six stops from June to October, kicking off in France. This year, all eyes will be on reigning champions Gary Hunt (UK) and Rhiannan Iffland (AUS) as they battle against their relative fields of 12 male and 12 female athletes for the coveted King Kahekili Trophy in the 12th edition of the series.

For more information about the event, head to RedBullCliffDiving.com